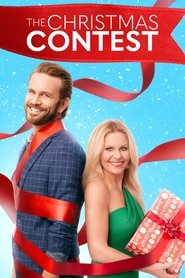 The Christmas Contest (2021)
Exes Lara and Ben compete in a Christmas contest to win money for the charity of their choosing. The city watches them battle and choose what is more important, victory or love.
Views: 45
Director: Paula Elle
Actors: Advah Soudack, B. J. Harrison, Barbara Niven, Barbara Wallace, Candace Cameron Bure, Daxton Gujral, Doron Bell, Jennifer Higgin, John Brotherton, Keenan Tracey, Kingston Gomes, Lisa Huynh, Matteus Lunot, Nevin Burkholder, Tavia Cervi
Country: USA
Duration: 90 min
Quality: HD
Release: 2021
Tagline: Some people just get too wrapped up in winning.
4.2