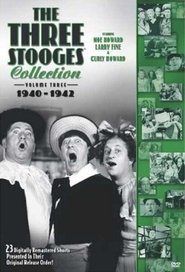 Nutty But Nice (1940)
The stooges are singing waiters who are enlisted by a doctor to try and cheer up a little girl. It seems that the girl's father is a banker who was kidnapped with $300,000 worth of bonds. Failing to cheer up the girl, the stooges go out looking for the father and by a series of coincidences wind up in the bad guys hideout. The villains return and after a wild fight the boys free the missing man.
Duration: 18 min
Quality: HD
Release: 1940
Tagline: Calling all laugh lovers!
7.4