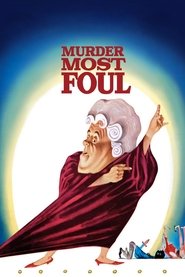 Murder Most Foul (1964)
Although the evidence appears to be overwhelming in the strangulation murder of a blackmailer, Miss Marple's sole 'not guilty' vote hangs the jury 11-1. She becomes convinced that the real murderer is a member of a local theatrical troupe, so she joins them in order to gather information. The clues lead back many years to a single disastrously unsuccessful 1951 performance of a dreadful play written by the group's hammy director, H. Driffold Cosgood. Although at that time, several of the current cast members were only children, more murders follow before Miss Marple ultimately exposes the killer.
Duration: 90 min
Quality: HD
Release: 1964
Tagline: New misdeeds are afoot afoot the footlights!
7.2