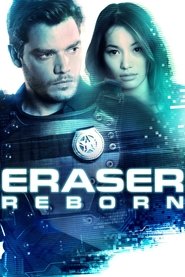 Eraser: Reborn (2022)
El Protector: Renace It is based on U.S. Marshal Mason Pollard who is specialized in engineering the fake deaths of witnesses that leaves no trace of their existence.
Views: 73
Genre: Action
Director: John Pogue
Actors: Anton David Jeftha, Colin Moss, Dominic Sherwood, Eddie Ramos, Jacky Lai, Kai Luke Brummer, Mampho Brescia, McKinley Belcher III, Nathan Castle, Rizelle Januk, Soyama Mbashe, Sven Ruygrok
Country: USA
Duration: 90 min
Quality: HD
Release: 2022
Tagline: He will protect your future by erasing your past.
Original Title: El Protector: Renace
4.2