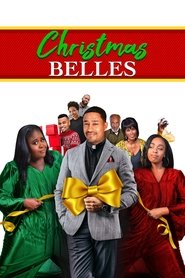 Christmas Belles (2019)
Despite being successful in their careers, two 30-something BFFs never stop hearing that they both need a man before it's too late. When a handsome pastor arrives just in time to kick off the Christmas season, both ladies try to make a move-but as their hilarious attempts to one up each other keep growing, it will be up to their family to remind them what the holiday season is truly about.
Views: 14
Director: Terri J. Vaughn
Actors: Aidan Singh, Ayden Gavin, Brenda Currin, Bri Collins, Brian Jordan Jr., Charles Barber, Chozy Rani Aiyub, Clyde Jones, Dean J. West, Dean West, Dominique Perry, Jalene Mack, Janet Hubert, Janet Strangi, Jay DeVon Johnson, Joel Ware, John Amos, Jon W. Sparks, Joseph Stephens Jr., Khiry Armstead, Lena Richard, Malik Smith, Mark Taylor, Meredith Long, Omar Gooding, Omari Dixon, Orlando Eric Street, Raven Goodwin, Richard Garner, Richard Sasnett, Sherri Eakin, Skylar Smith, Tadasay Young, Tamsir Jasseh, Tonya Maldonado, Woodrow Eduard McCarthy, Xavier O'Brien Keegan, Xena Zeit-Geist, Zakery Jones
Country: USA
Duration: 90 min
Quality: HD
Release: 2019
Tagline: All they want for Christmas... is the same man!
4.2