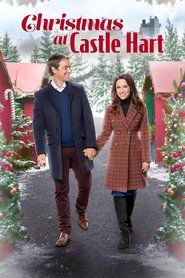 Christmas at Castle Hart (2021)
Brooke Bennett goes to Ireland for Christmas to search for her Irish roots. While there, she meets Aiden Hart, Earl of Glaslough. Mistaken for an elite event planner, she's hired to host his castle's epic Christmas party.
Views: 70
Director: Stefan Scaini
Actors: Ali Hardiman, Ali White, Aoife Spratt, Breffni Holahan, Donna Anita Nikolaisen, Gary Murphy, John Olohan, Kate O'Toole, Kevin McGahern, Lacey Chabert, Lorcan Cranitch, Mark Lambert, Natalie Radmall-Quirke, Sean McGinley, Stuart Townsend
Country: USA
Duration: 90 min
Quality: HD
Release: 2021
Tagline: A lot can happen on the way to ever after.
4.2